A Culture Shift Has Occurred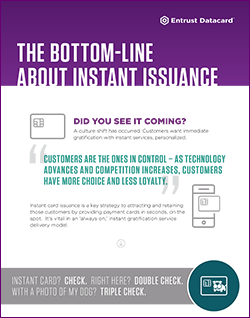 Customers are the ones in control. And they give their business to the businesses keeping pace.
To learn how you can keep pace, get a sneak peek into the upcoming webinar - "The Bottom Line About Instant Card Issuance" by downloading the new insight infographic.
But be sure to register for the webinar too.